THE BOOK OF BEMUSEMENT
OBJECTIVE Design an art book using alternative methods to illustrate different emotions.
GOALS I wanted the book to not only evoke different emotions but also the feel of the places I visited while studying in France. Not only using abstract images but also using typography. I chose to use poems of William Carlos Williams for this.
SOLUTION For this design I used a variety of different methods. First, I took a series of photographs ranging from textures of the area to buildings, people, and plants. Next, I used paints and other materials which I then scanned and overlaid with the photographs. For the typography, I wanted to use an existing typeface but still give it a handmade feel. I accomplished this by first printing the words, distressing the paper, and then scanning them back onto the computer.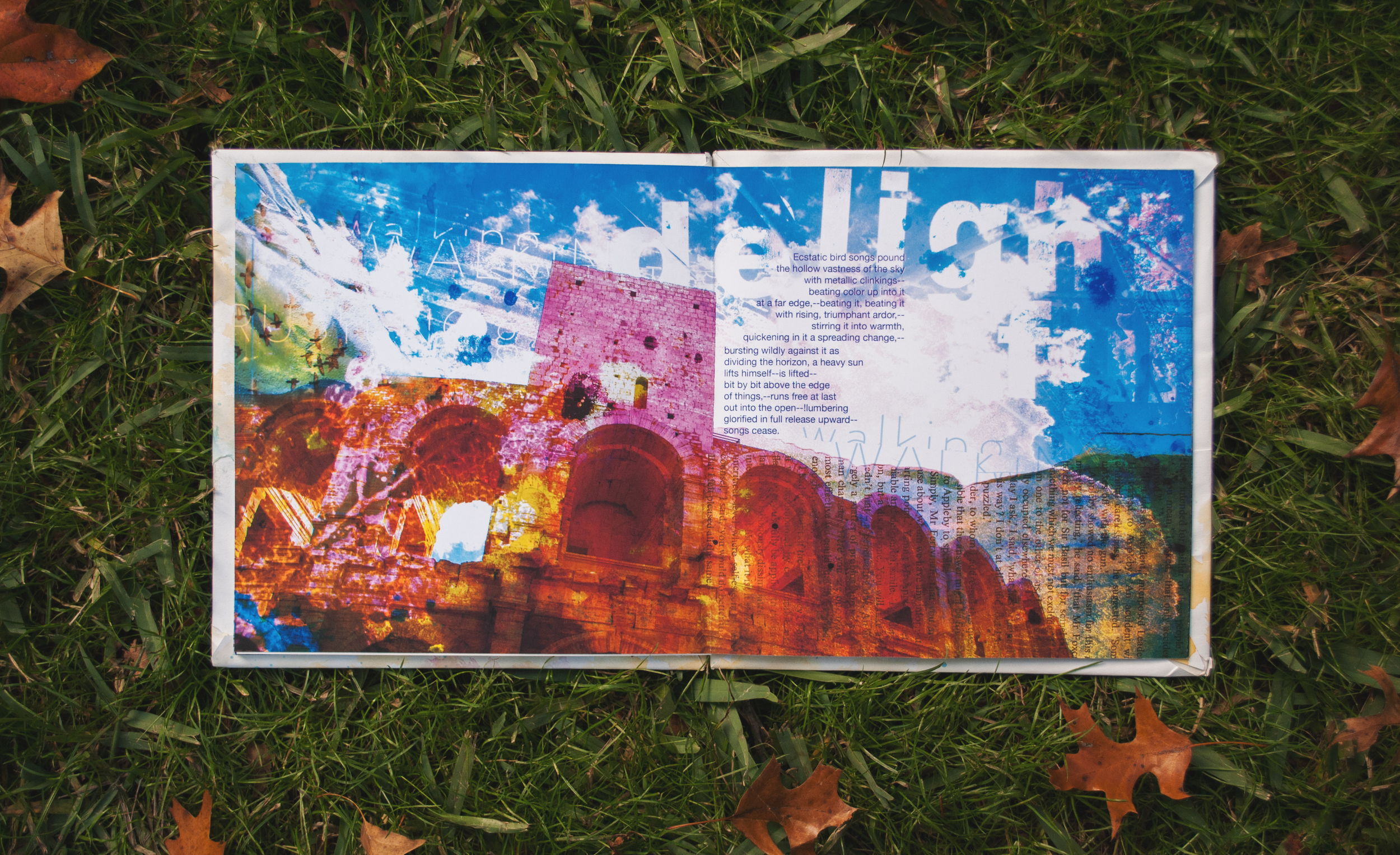 Pages from the book were exhibited in the gallary at Exposition Des Etudiants De Scad Lacoste.